Books for everyone
Books edited by IMCCE
Agenda astronomique 2018
This diary is about ephemerides : development since they were founded, utility for research advances and space navigation, hisotric characters who make ephemerides and astronomical instruments they needed.
This diary provides all informations to follow astronomical phenomena every day : rise and set times of Sun, Moon and planets, solar and lunar eclipses, planets visible to the naked eyes, Moon phases, equinoxes and solstices, etc.
It includes a moving map you can assemble yourself to locate stars in the northern hemisphere sky.
Format : 15x21cm. 182 pages
Editor : EDP Sciences
ISBN : 978-2-7598-2130-3
Price : 10€
See several pages.
20 mars 2015 : une éclipse en lumière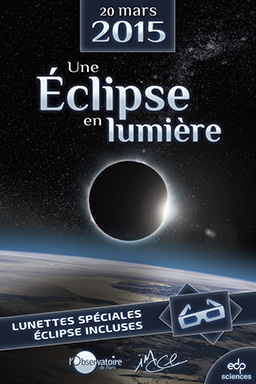 IMCCE edited this illustrated book in 2015 to observe and understand everything about Sun eclipses.
Only available as an e-book.
Format 14 x 21 cm - 64 pages
Editor : EDP Sciences
ISBN : 978-2-7598-1730-6
Publication date : February, 2015
Price : 4,99€
See table of contents and several pages.
Nicolas Louis de Lacaille
Nicolas Louis de Lacaille was born in 1713. This booklet commend him for his many contributions to astronomy research.
Editor : IMCCE
Mail order
Publication date : August, 2013
Price : 5€
See several pages.
La ligne oubliée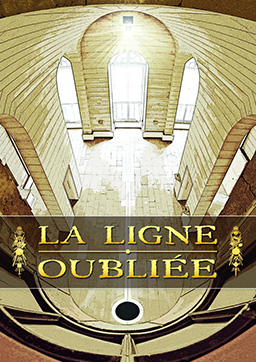 This comic explain historic and scientific aspects of the Paris Observatory median line which can seen in Cassini room.
Format 17x24, 20 pages
Editor : IMCCE
Mail order
Price : 5€
See several pages.
L'observatoire de la marine et du Bureau des longitudes au parc Montsouris, 1875-1914
A school for practicing astronomy for sailors and explorers
What about the observatory of French Navy in Paris ?
This observatory located in Montsouris park was created in 1875 to teach astronomical observations for sailors to calculate geographic coordinates.
Contributions in others books
Impacts, des météores aux cratères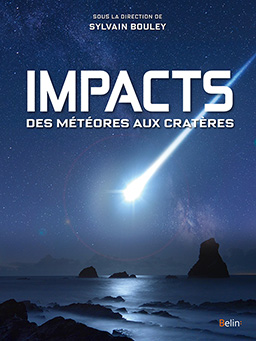 What is the origin of these stones that fall from the sky ? How to find new impact craters ? What are the environmental consequences of these collisions ? Are we able to avoid major collisions? In this book you will find the answers to your questions. Through double pages embellished with numerous illustrations, the authors propose to everyone to dream in front of the sky and to better understand these planetary accidents.
Collective work, under the direction of Sylvain Bouley, with, among the authors, the collaboration of the following IMCCE members: François Colas, Florent Deleflie, Jérémie Vaubaillon and Lucie Maquet.
Belin Editions.
Multimedia
IMCCE contributes to knowledge transfer in publishing different kinds of teaching supports.
Last update Friday 05 January 2018