Books for everyone
Books edited by IMCCE
Agenda astronomique 2022
This diary is about calendars. Which calendars are still used, how were they made: all you want to know is in this book.
This diary provides all informations to follow astronomical phenomena every day: rise and set times of Sun, Moon and planets, solar and lunar eclipses, planets visible to the naked eyes, Moon phases, equinoxes and solstices, etc.
It includes a moving map you can assemble yourself to locate stars in the northern hemisphere sky.
Format: 15×21 cm – 182 pages
Editor: EDP Sciences
ISBN: 978-2-7598-2395-6
Price: 10€
Reproduction of the meridian line of Paris Observatory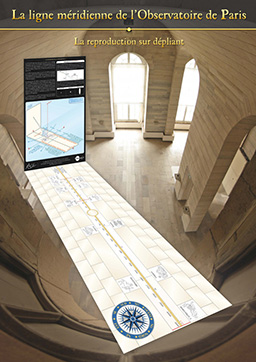 The meridian line of Paris Observatory, built between 1729 and 1732 in Cassini room, is reproduced on a scale of 1:50 in this leaflet. The Sun's light enters drilled hole and projects his pictures on the line. The height of the Sun can be precisely measure anywhere and at any time.
Format: 9.75×22 cm
Editor: IMCCE
Mail order
Price: 5€
20 mars 2015: une éclipse en lumière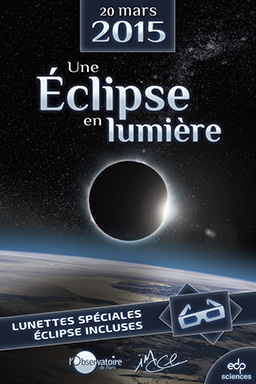 IMCCE edited this illustrated book in 2015 to observe and understand everything about Sun eclipses.
Only available as an e-book.
Format 14×21 cm – 64 pages
Editor: EDP Sciences
ISBN: 978-2-7598-1730-6
Publication date: February, 2015
Price: 4,99€
Nicolas Louis de Lacaille
Nicolas Louis de Lacaille was born in 1713. This booklet commend him for his many contributions to astronomy research.
Editor: IMCCE
Mail order
Publication date: August, 2013
Price: 5€
La ligne oubliée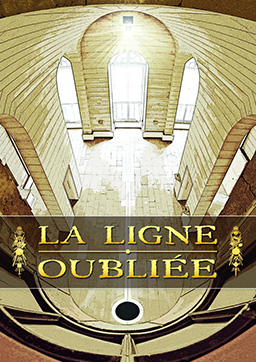 This comic explain historic and scientific aspects of the Paris Observatory median line which can seen in Cassini room.
Format 17×24 cm – 20 pages
Editor: IMCCE
Mail order
Price: 5€
L'observatoire de la marine
et du Bureau des longitudes au parc Montsouris, 1875-1914
Une école pratique d'astronomie
au service des marins et des explorateurs
What about the observatory of French Navy in Paris?
This observatory located in Montsouris park was created in 1875 to teach astronomical observations for sailors to calculate geographic coordinates.
L'astronomie au service de tous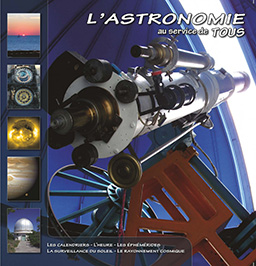 Astronomy is a science to explore and understand the universe. But astronomy is also present in our daily life. It is necessary to the measuring of time, position of celestial bodies, prediction of the phenomena, establishment of calendars, supervision of solar activity. Laws and international agreements oversee the services. This book explains historical aspects of this services and how research can improve them.
Format: 21.5×21.5 cm – 96 pages
Editor: IMCCE
Mail order
Price: 8€
2011, l'année Neptune
In 2011, Neptune has made one revolution around the Sun since its discovery in 1846. This booklet explains historical aspects and gives an overview of scientific knowledge about Neptune.
Format 17x23 cm – 16 pages
Editor: IMCCE
Mail order
Price: 5€
Contributions in others books
Introducere in lumea asteroizilor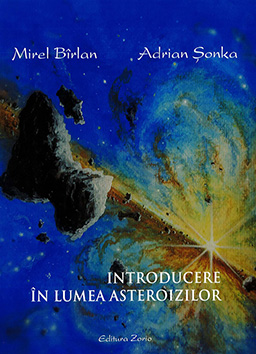 This book was write for various readers, between 10 to 100 years old, with or without background in astronomy. The project of this book was build in support to a network of observations and surveillance concerning the asteroid 7986 Romania. Written in Romanian, this book presents a short history of minor bodies of our Solar System. Also, newest information concerning asteroids are presented as well as the telescopic techniques of observing them. One chapter containing definition of astronomical terms and one chapter of questions/answers are also included.
This book was published with the support of Astronomia21 (Romania) under the patronage of Romanian National Committee of Astronomers. Member of IMCCE, Mirel Birlan is co-author. You can get information concerning the selling of the book by writing to M. Adrian Sonka (sonka.adrian@gmail.com).
Format 21×28 cm – 88 pages
Editor: Zorio
ISBN: 978-606-8759-23-4
Impacts, des météores aux cratères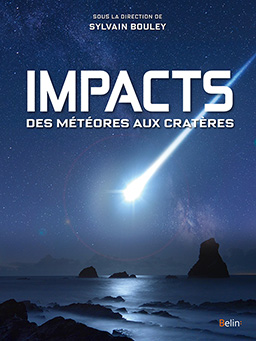 What is the origin of these stones that fall from the sky? How to find new impact craters? What are the environmental consequences of these collisions? Are we able to avoid major collisions? In this book you will find the answers to your questions. Through double pages embellished with numerous illustrations, the authors propose to everyone to dream in front of the sky and to better understand these planetary accidents.
Collective work, under the direction of Sylvain Bouley, with, among the authors, the collaboration of the following IMCCE members: François Colas, Florent Deleflie, Jérémie Vaubaillon and Lucie Maquet.
Belin Editions.
Multimedia
IMCCE contributes to knowledge transfer in publishing different kinds of teaching supports.
Eros 2019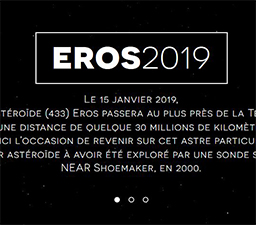 In January 15th, Eros is back near Earth. IMCCE make a website about this transit because Eros can be used to calculate parallax. Everybody can enter their measures to compute parallax. This website will shortly include informations and news about asteroids.
Annular eclipse on Reunion Island
A team of IMCCE members went on Reunion Island to observe annular eclipse in September 2016. A book has been published with local organizers and a video report has been produced to explain the different missions during such an event. Soon online (in French).
Transit of Mercury 2019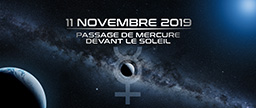 You can find in a special website Mercure 2019 every things about the transit's observation and education materials.
Last update Thursday 25 November 2021